So you've got a business trip coming in a few weeks? That's great, but you've got to prepare for it. But how can you do it? Don't worry as we have created this article. Here, you'll learn the four essential tips for a great business trip experience.
So if that sounds great to you, then keep on reading.
Tip #1 – Pick an airline & Fly with it
When you're booking your flight tickets, then make sure you're always picking the same company? Why? Well, even though you might be able to get a cheaper flight, you'll miss out on one thing – loyalty rewards.
These could be extremely helpful as you might get some coupons or even free upgrades to business class. So start collecting your points!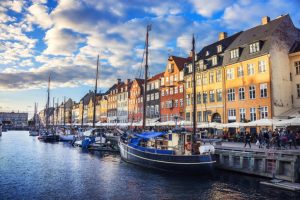 We don't mean that you should travel in the early morning. Instead, I highly recommend you to get there a day or two before. That will help you relax and get to the best state when you have that important meeting.
Tip #3 – Use Your Flight Time
While it might be easier to just sleep through the flight, I don't recommend you to do that. That's because you're wasting some quality time. So make sure you use it wisely. You could learn something by reading a business book or doing offline work.
Tip #4 – Have all your essentials
Another thing you need to make sure of is that your essentials are packed. But what are they? Here's a list of them:
Business Cards – to share contact information
Headphones – to enjoy a podcast during flight without interrupting anyone.
Chargers – To charge all your tech
Power Bank – To charge your phone while moving around